Exhibit A: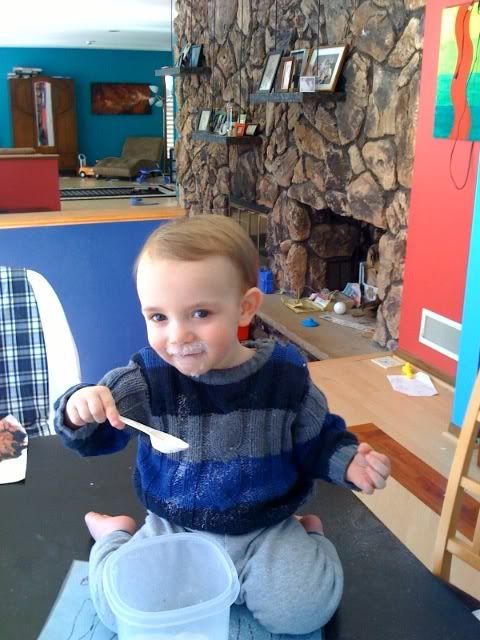 You turn your back on Felix, and he climbs on the table, opens the canister of sugar, and starts shoveling it into his mouth. Yes, that is sugar all over his chin.

Or he'll find a red marker and decorate, say, the entire length of the concrete ledge under the fireplace.

Or he'll find a way to reach over the barrier around the printer table, pull out all of the paper, and rip it up.

Generally while you're cleaning up the results of his last foray into living life to the fullest. This is what happens when you have an incredibly bright and curious baby. This child will probably terraform Mars all by himself one day...