Here's me at the Weird Tales party at NorwesCon, next to a fellow whose name I did not internalize (I drank a few Headless Thompson Gunners, after all!). Dig my WeirdWear!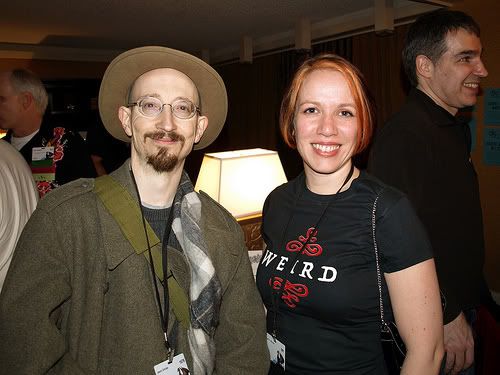 Thanks,
stephenhsegal! And thanks to
lisamantchev for pointing me to the photo! Click here for the whole set of photos from that party.